2019 District Worship Conference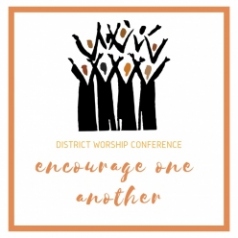 NOTE: Registration has been extended till June 1
(except for choral reading workshops)

The Southeastern District Worship Committee is hosting a District Worship Conference on Saturday, July 13 at St. John's Lutheran Church in Wauwatosa.

The conference will include an opening service, a presentation on the new hymnal, your choice of three workshops, several informative displays, and a closing vespers. Registration will begin at 8:30. The opening service will begin at 9:00. The conference will close at 5:00.

The registration fee of $45 includes a lunch. On-line registration is open from March 15 through May 1. St. John's is located at 7809 Harwood Avenue.


Please follow the links below for more information about the conference.
Video Invitation
Conference Schedule
Workshop Schedule and Descriptions
Entire Conference Packet
On-line Registration
As the date for the conference approaches you can also return to this page to download materials for each of the presentations and workshops.
If you have any questions, please contact our District Worship Coordinator, Pastor Martin Wildauer, at 262.416.8521 or
pastorwildauer@gmail.com
.