2019 Southeastern Wisconsin District Conference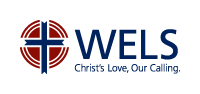 SOUTHEASTERN WISCONSIN DISTRICT
2019 District Conference + June 11-12, 2019
Wisconsin Lutheran Seminary, Mequon, Wisconsin
The 2019 District Conference of the Southeastern Wisconsin District will meet Tuesday and Wednesday, June 11 and 12 on the campus of Wisconsin Lutheran Seminary in Mequon.
Conference Theme: Connecting to a Changing Culture: Our Goal for Generations to Come

Opening Service Preacher: Professor Samuel Degner, Wisconsin Lutheran Seminary

Keynote Presentation: Pastor Jonathan Hein, WELS Congregational Services Administrator

Expected to attend: All pastors and certified male teachers and staff ministers serving in called positions and holding membership in SEW congregations.

Invited to attend: All called workers not yet certified, all retired pastors, and male teachers, and staff ministers, all pastors, teachers, or staff ministers not currently holding a call, and all lay delegates to the 2019 WELS Convention.

Agenda: The agenda includes reports from representatives of most of the synod's boards and commissions and opportunities to discuss items that will come before the synod convention this summer.

More pre-conference information is available in the 2019 Conference Announcement Letter.

Registration: Please follow this link to register: 2019 Conference Registration.

Conference Reports and Other Materials

Book of Reports and Memorials
Copies of the 2019 Book of Reports and Memorials will be mailed to all congregations and male called workers. Electronic copies are available at the WELS convention page: www.wels.net/2019synodconvention or by clicking this link: 2019 Book of Reports and Memorials.

Other Reports and Materials

Other Conference reports and materials will be posted here as the dates of the conference get closer.

If you have any questions, please contact Secretary Billy Carter at 920.979.3087 (voice or text) or sewsec@gmail.com.